Everyday Fit™ is a vitamin & mineral enhanced powder that supercharges your water!
FREE Shipping on orders over $140
Clear Choices. Real
Results.
Trulean only uses natural ingredients, proven by academic research, with ZERO sugars or artificial ingredients. We skip past the "fairy dust" of unnecessary compounds added to so many other products so you get the best hydration, energy, and all natural high quality supplements.
Discount codes excludes Bundles & Subscriptions.
I've been using Everyday Fit for several years and love it. Recently I tried the single serving and fell in love. They go anywhere, they're easy to use, just rip and pour. It has made my workout water delicious!
I just started my first pack of these. I have horrible inflammation. Within 4 days I was almost pain-free. I am so impressed with this product. I ordered 2 more boxes.
Ageless Super Greens is an amazing product! I start every morning off with my greens mixed with a wellness shot for a healthy kick off to my day! Super greens mixes quickly and smoothly in seconds and has a great refreshing taste.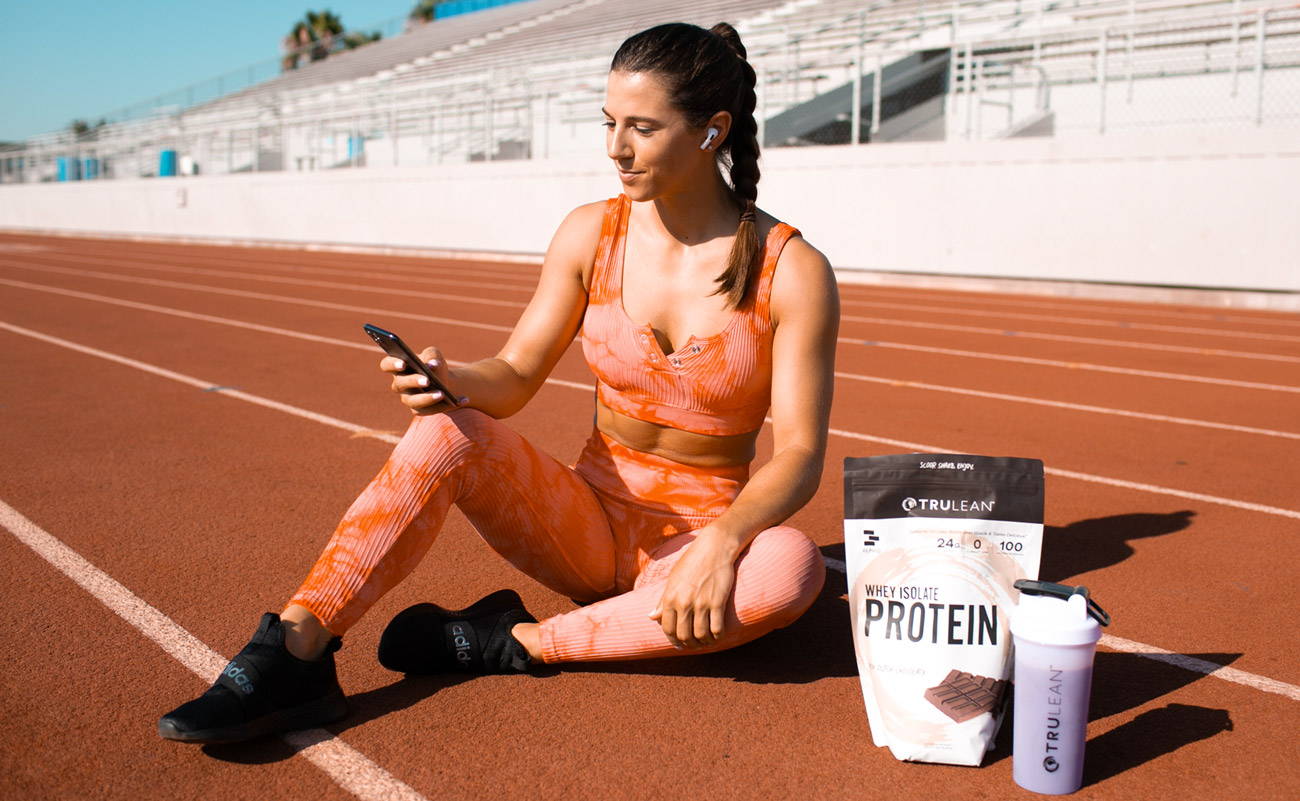 Best tasting protein on the market!
24 grams of protein
100 calories
0 sugar
0 carbs
0 artificial sweeteners
Non GMO
FREE shipping on orders over $140
This is hands-down THE best tasting protein and you can't beat the caloric stats as well! It's almost too good to be true!! (Pun intended 😏)
I can't say enough about Everyday Fit. The flavors are delicious which helps me reach my daily water intake goal. Plus it's a great feeling knowing I'm doing something good for my body. I'll never be without this product!
By far my favorite protein powder I've ever tried! Delicious in water, almond milk, pancake batter, oatmeal…you name it. I love the strawberry pieces.
A healthy, guilt free
cocktail mix
Enjoy a night out… or night in with this classic cocktail (or mocktail) mixer that has ZERO Sugar, nothing artificial and as much flavor as the best bartenders drink!
One scoop of Everyday Fit™ Low Carb Marg, 4oz of water and 2oz of your favorite tequila or vodka -- shake with ice, serve and enjoy!
PLUS with every sip you are replenishing your body with essential vitamins and minerals that support a healthy metabolism, lean muscle and a positive mood.
Powerful blend of
Nootropics
Everyday Energy™ is crafted with a blend of scientifically researched Nootropics such as Caffeine, L-Theanine, L-Tyrosine, L-Tuarine, Alpha GPC, Lions Mane, Ginseng, L-Norvaline, and more to promote calm focus and energy to fuel your mind and body throughout the day.
Nootropics can improve many aspects of your everyday life, especially when it comes to improving performance, decreasing mental fatigue and fog, improving focus at work, maximizing your workouts, or simply handling stress better.
These items have been overstocked and marked down.
100% Money Back
Guarantee
Drink It. Love it. See Results. Or we will buy it back.
This is the Trulean Guarantee. If you are not 100% satisfied with your order, we will gladly issue a full refund, no questions asked.