Trulean is the brand that bridges the gap between diet and fitness.
With our on-the-go lifestyles and constant exposure to highly processed foods and products, it's tougher than ever for our customers to get the nutritional foundation they need. That's where we come in, offering the best-tasting, cleanest, and most effective supplements to support their fitness journey at every step. Whether they seek weight loss, higher energy, or general health, Trulean is there.
Trulean Nutrition is a line of highest-quality, all natural supplements that make better health and fitness something that fits into your lifestyle. Our products are built around the rhythm of your day, and optimized for the results you want to achieve. Putting the right fuel into your body at the right time doesn't just help you achieve your fitness goals, it has transformative effects on your overall health and wellbeing. More energy, more vitality, greater mental clarity. It's a difference you'll feel right away, and one you'll carry with you all day long.

The biggest barriers to making better nutritional decisions are lack of information and lack of options. Trulean makes it easy to make better choices by clearly connecting every product to both a desired result and a part of your day. Morning green juice for all-day health and energy. Post workout protein to rebuild muscles. Anytime water enhancer to promote weight loss and focus. And with Trulean, the healthy choice is only as far away as your purse or your gym bag. Just scoop, shake and enjoy.
Trulean was built on a simple principle: giving your body the right fuel at the right moment can have a transformative effect. No matter what you're doing—waking up, working out, recovering, or just going about your day—there is untapped potential inside you. Trulean delivers the super-ingredients your body needs to unlock more energy, more vitality and greater mental clarity. You'll feel the difference right away, but you'll also amplify the benefits of your activity throughout the day and accelerate progress towards your fitness goals.
We created Trulean to make healthy choices simpler, more convenient and more delicious.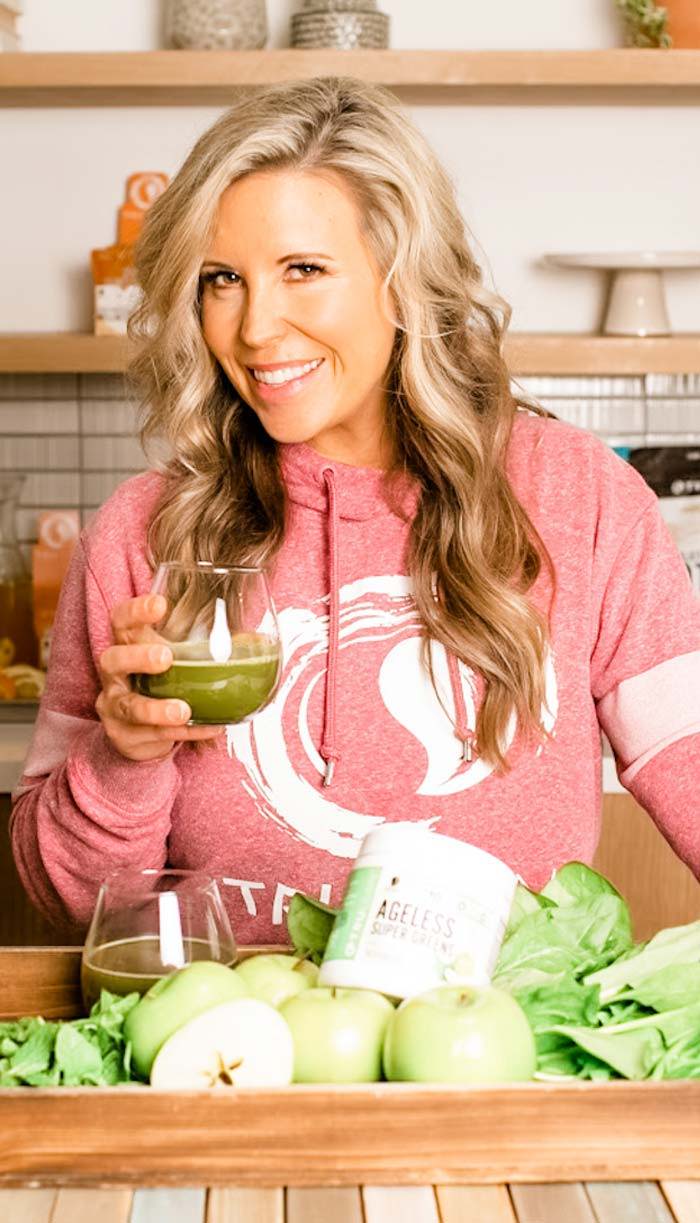 Founder of Trulean Nutrition, The Recipe Hacker, Mother of two
Hi, my name is Diana Keuilian, and I'd like to welcome you to the Trulean Nutrition Family and to my little corner of the Internet where healthy, delicious, fat burning supplements is an exciting daily pursuit!
Who am I? I'm the author of cookbooks The Recipe Hacker Confidential and The Recipe Hacker, the creator of RealHealthyRecipes.com, and founder of Trulean Nutrition. But more importantly I'm a busy mom of two with a personal mission to get my family to eat healthy in order to avoid the afflictions of the overfed and to make a dent in the nutritional deficit and obesity epidemic facing our society today.