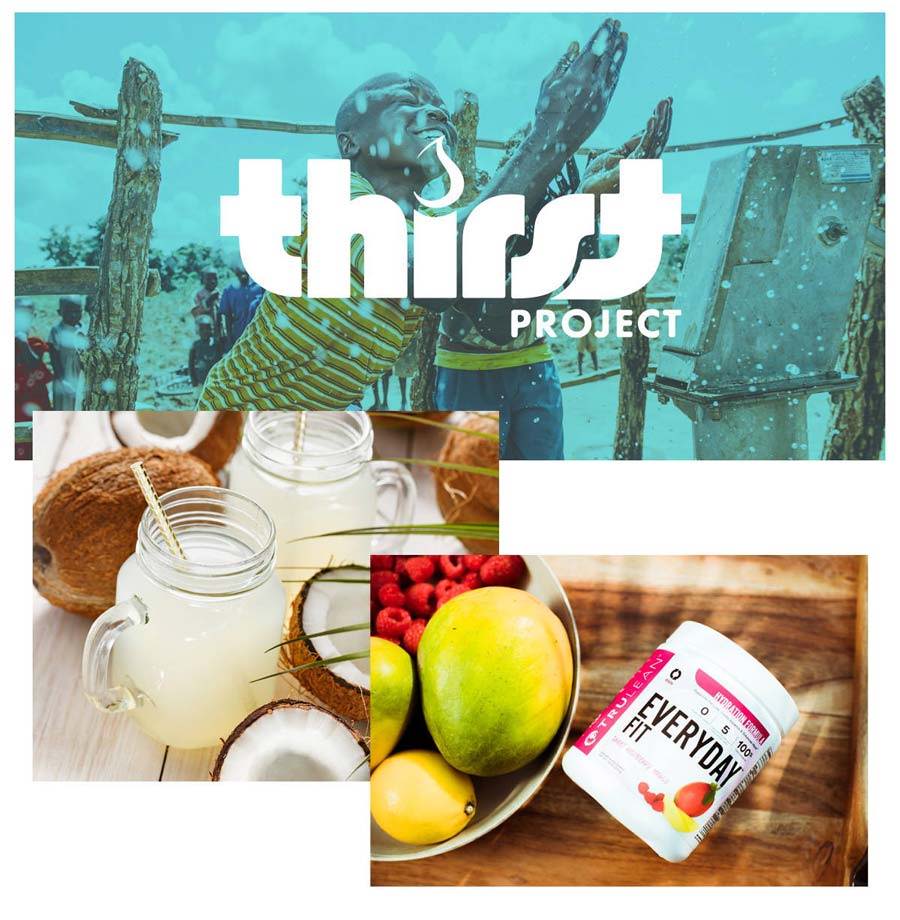 Drink Everyday Fit. Give Life.
TRULEAN is a proud sponsor of The Thirst Project, a nonprofit organization focused on ENDING the global water crisis by building freshwater wells in developing communities that need safe, clean drinking water.
Why Water? Simply put, clean and proper hydration is the foundation to Health. We believe everyone deserves access to clean water. Waterborne diseases kill more children every single year than HIV, Malaria, and all world violence combined.
Small children typically do not have strong enough immune systems to fight diseases like cholera, dysentery, or schistosomiasis. By providing a community with safe drinking water, disease rates can drop by up to 88% virtually overnight!
Every bottle of EVERYDAY FIT purchased TRULEAN will be donating a portion of the proceeds directly to The Thirst Project. ONE BOTTLE EQUALS ONE YEAR OF CLEAN WATER FOR SOMEONE IN NEED.